Retail and the need for scaling content production (POS, catalogs, …)
Running successful (e-)commerce has its challenges already—you don't need product data working against you too. That's why retailers need a Product Information System (PIM).
By implementing a PIM solution, you get your central source of truth for all your product marketing information. From primary data to taxonomies, technical specifications, instructions, digital assets, sales information, localized content, and more, you can manage, optimize, and share for multichannel distribution in minutes. This creates a consistent customer experience.
2imagine has integrated with leading PIM providers: inriver, Akeneo, and Saleslayer.
Not only the webshop should be a perfect experience. Your local showrooms should reflect the same feeling for sales and product information with up-to-date POS and (mini) catalogs for your branded products. Having a multilingual store means you need to manage content in various languages.
Personalization is at an all-time high. Currently, 71% of consumers prefer personalization in their ads. Manually resizing, reformatting, and translating documents for each channel, is a tedious and outdated practice. The reality is that most media teams are struggling with this dilemma.
Creative production software offers the required tools for scaling content.
An example: In your PIM, you manage 1.000 products in 10 languages. Output is needed for each product, in 3 (PDF) formats. This comes down to a whopping 30.000 documents to be created! With these quantities for professional print, you will be short on resources (graphic designers).
Adobe InDesign is the leading software used by graphic designers in the (print) publishing sector. The common production flow is sending product info and PDF result files up and down between all stakeholders for production and approval. Although some automation can be achieved, using plugins like Easycatalog, the process is still inefficient. It is not an automated solution, available 24/7! You are limited by graphic resources.
What if you could create all POS and personalized print DM from your PIM system - not limited by the availability of a graphic designer?
What if all stakeholders could produce their own (print) material - 24/7 without the need for a designer?
What if the process could be done automatically triggered by the PIM system itself - without anybody needing to start a production action
That's why you need an automated solution. With your PIM data nicely organized, tools such as 2imagine Pulse will solve your (print) output.
Some cases for retail content scaling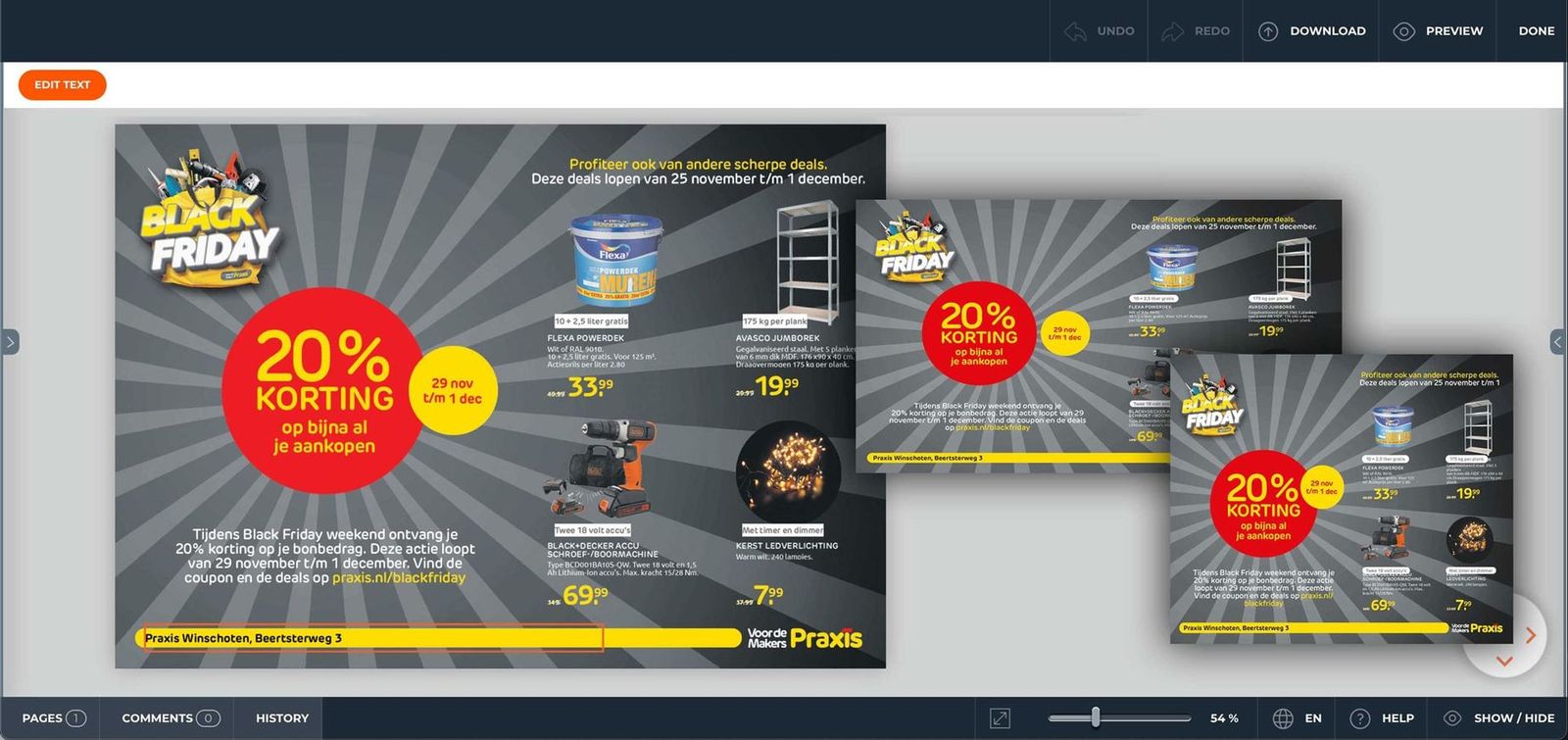 The marketer needs to create adverts in various sizes for local newspapers
before: design agency gets a briefing, together with an excel file of all the product data. Designer creates in Adobe InDesign desktop the master advert. After aproval, the additional adverts in different sizes are created by the designer. Again some review cycles to approve the PDF files. Finally, the marketer sends the PDF adverts to the various publishers.
After 2imagine Pulse: Marketer selects the template in the BrandPortal, connected to the PIM system. Uploads an excel file with the SKU numbers and additional content for the advert. And press 'process'.
Pulse creates adverts in all sizes with up-to-date PIM product data. When finished, a notification is sent. Marketer reviews files. Option: edit online from the PIM system with the 2imagine online editor.
Delivery to all newspapers and magazines is organized by another Pulse process.
Result: from 2 days work to 30 minutes

Some additional benefits:
the Adobe InDesign template can also be used for digital output (jpg images for social media for example)
smart templates: in the Adobe InDesign templates, rules are applied for optimal output: automatically scaling text and frames to avoid overset; AI driven positioning of images for optimal design; spacing and alignment between objects to respect the brand guides; and much more …
Adobe InDesign templates can be created by the internal design staff. No need for special services. The Easycatalog plugin is required when connecting to your PIM system.
Cloud solution: subscribe and you're set to start with the preconfigured configuration.