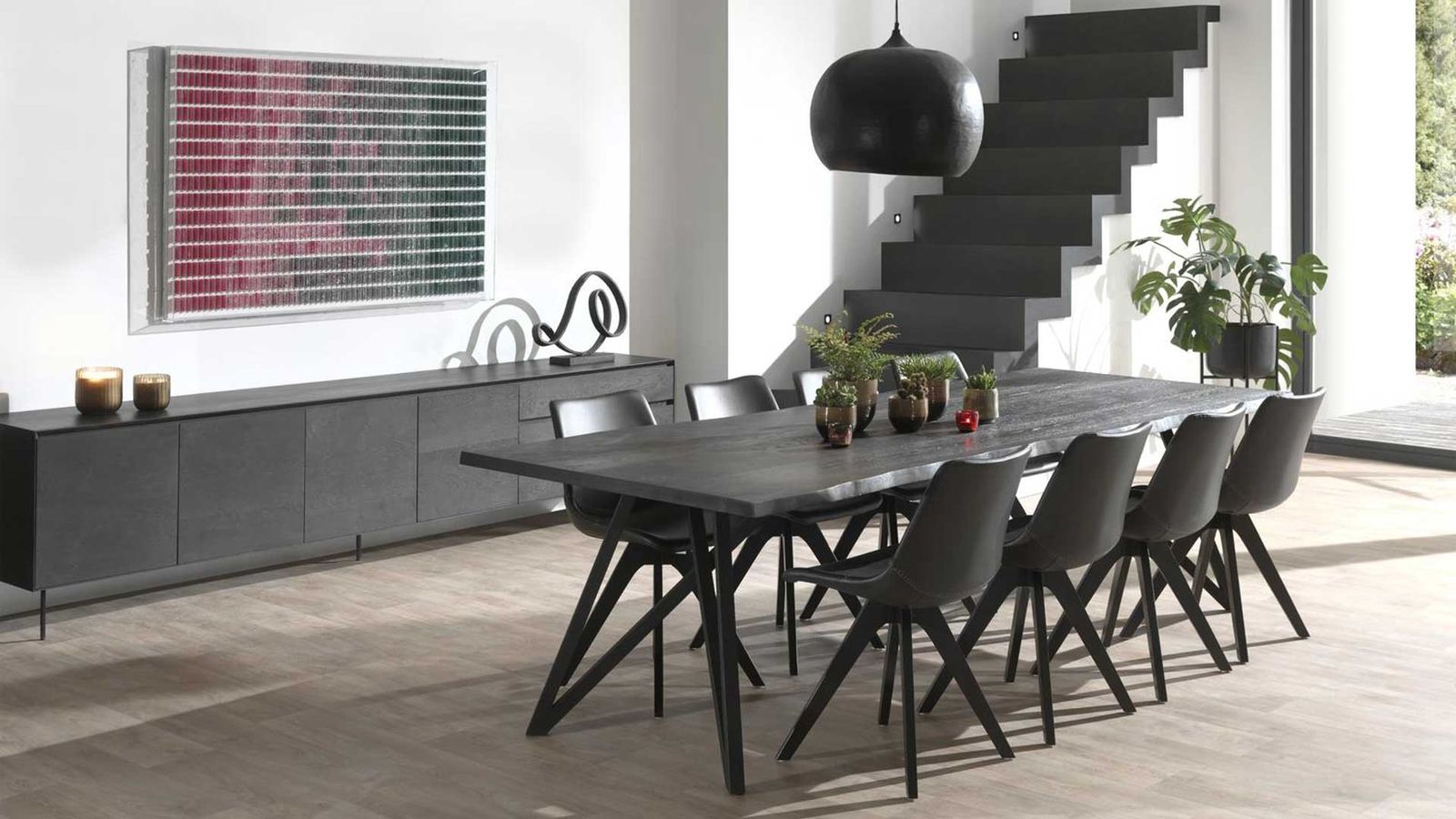 Defining: Home with Juntoo
At Juntoo, the vision is uncomplicated: to transform every house into a sanctuary of self-expression. A space where individuals can be themselves, either in solitude or the company of loved ones. Be it a romantic haven or a playful haven, exuberant or serene, Juntoo's furniture enriches the living experience and infuses homes with uniqueness. Here, you'll discover everything necessary to mirror your personality. With a modular, distinct range of furniture, designed to cater to diverse tastes and styles. In essence, the furniture can be personalized to your liking, allowing you to craft your living space without compromise.
The Challenge: Automating Showroom POS Material
For every Juntoo & Exterioo showroom, generating point-of-sale (POS) print materials like product posters and price cards is essential to showcase furniture combinations. While product information is managed within the Akeneo Product Information Management (PIM) system, pricing details are located in a separate system that drives the shop register.
Previously, production of these print materials involved a design agency, gathering data in Excel files, and undergoing revisions, design corrections, and approval cycles. Juntoo & Exterioo aimed to streamline this process to reduce production time and eliminate manual design efforts.
Empowering: Automation with 2imagine Pulse
Preparation: To address this challenge, a 2imagine Pulse process was configured, connecting the Akeneo PIM and pricing system. Adobe InDesign templates, integrated with the Easycatalog plugin, were crafted and uploaded onto the 2imagine BrandPortal.
The Process: This solution brought about a fully automated production process. Adobe InDesign documents are generated with the latest production data and paired with price information relevant to the chosen date. The resulting PDF files find their home on a shared cloud service, accompanied by email notifications to all stakeholders.
In the event of required document modifications, Adobe InDesign files can be edited directly via a web browser, utilizing the 2imagine online InDesign editor. Alternatively, a graphic designer has the option to download the files, make alterations using the Adobe InDesign application, and update the server version of the documents.
Juntoo and Exterioo's marketing team has embraced this transformation. By uploading an Excel file containing SKU numbers, the 2imagine Pulse process is initiated. As a result, PDF files are seamlessly created through a background batch process.
Conclusion: The Power of Automation for Showroom Success
Juntoo & Exterioo's partnership with 2imagine Pulse serves as an inspiring example of how automation can revolutionize showroom marketing. Through this collaboration, time-consuming manual tasks have been replaced with an efficient, streamlined workflow, granting teams the freedom to focus on creativity and innovation. This story stands as a testament to the transformative potential of technology, driving progress within the realm of marketing materials and showcasing the power of seamless automation.